here are the only pictures that have turned out so far.. i'm pretty sure that a certain drummer from a certain explosive band who was supposed to keep me awake driving the 4 hours from healy to anchorage at 4 a.m. the other night is responsible for the exposure issues.. no grudges though.. i think they're beautiful like this anyway.. (although my camera is a holga which means that light leaks are to be expected.. i did double expose most of the pictures as i was taking them [on purpose].. and that second one of pipe bomb is because i scanned/fiddled with the negative.. other than that.. sheer photographic genius.. HA!.. ok so maybe it had nothing to do with teddy [or me] at all..) i'm getting the other contact proofs back tomorrow.. let's see what develops.. (sorry i couldn't resist) k@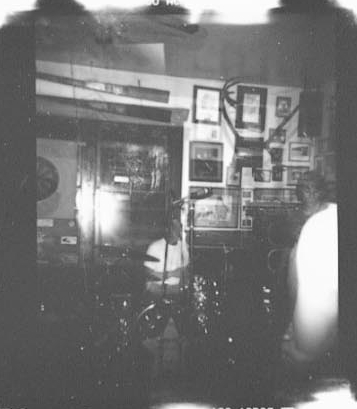 stubby's crack co in talkeetna.. i just like the antlers..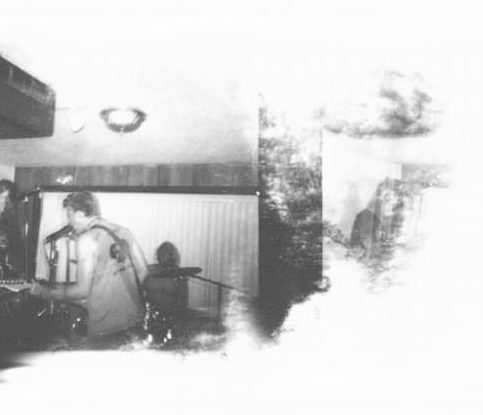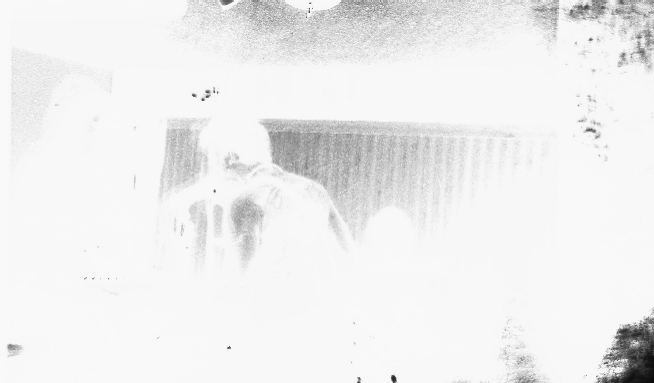 those are both of this bike is a pipe bomb in healy on sunday i believe..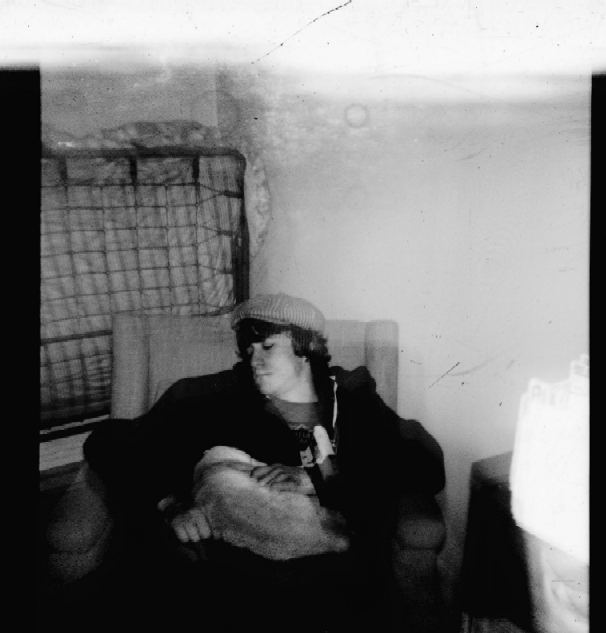 jeff from stubby's all tuckered out after an all night rock n' roll good time..
check out the puddin' ring on teddy pipe bomb.. yep i'm pretty sure that this mug is the reason none of the other pictures so far turned out.. ha.. i believe his words were "whoah a camera.. i wanna take a picture with my pal tate," the sleeping lump behind him in the backseat..